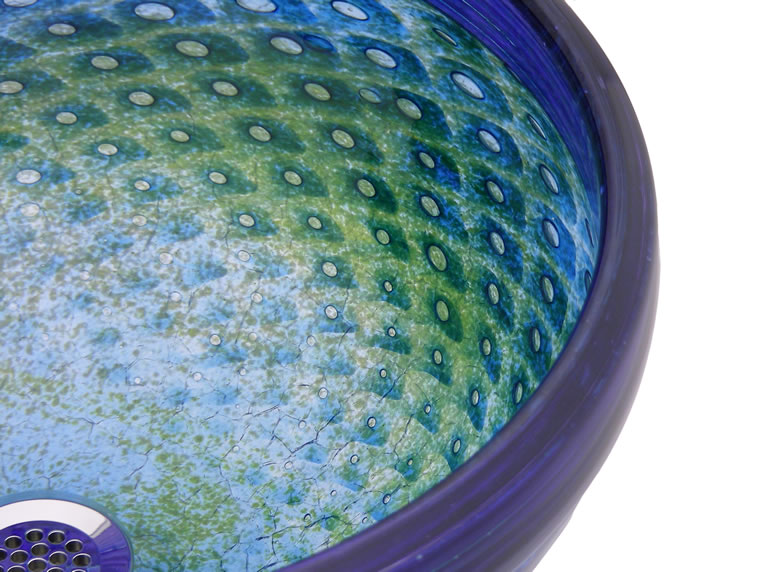 Bear Creek Glass is the most respected and largest creator of handmade sinks in North America. Since every glass vessel sink is hand blown in the USA, custom sizes are easily available. Each sink begins as 2100 degree molten glass and is slowly coaxed by Joseph Thompson and his team of artists into a unique piece of art that can be enjoyed for a lifetime. Variations in shape and color patterns are what make Bear Creek Glass sinks distinct and unique. Our mission at Bear Creek Glass is to increase the quality of living of everyone that comes in contact with our hand blown glass products.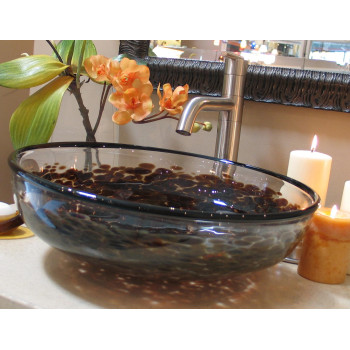 Tasteful, stylish, and elegant are just a few words that describe our hand blown sinks. Classi..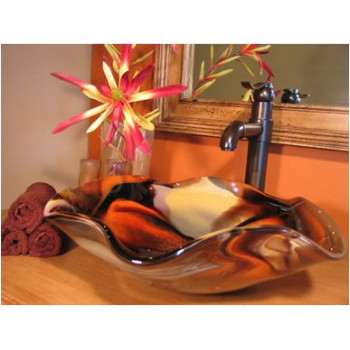 Our hand blown Splash sinks imitate the fluid qualities of the water they were designed to hold. &nb..
The Cal Breed designed Waterbowl Sink is simple, clean and refreshing. Every hand blown glass ..
Showing 1 to 3 of 3 (1 Pages)